American Idol - Taylor Hicks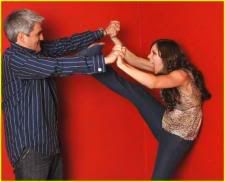 I missed the live telecast, but just got the news from MSN - [
'American Idol' Crowns New Winner
]
LOS ANGELES -- Taylor Hicks, the mop-topped manic dancer who wooed TV audiences with his raw singing style and boisterous personality, was named the new "American Idol" Wednesday in a pop star-filled finale that included Prince and Mary J. Blige.

Hicks, 29, of Birmingham, Ala., became the latest in a string of Southern and Midwestern contestants to win the Fox talent contest after collecting more viewer votes than runner-up Katharine McPhee, 22, of Los Angeles.

Hey I have been to Alabama, nice town, I was there for training.
Great job Taylor!!
Here is the last few minutes of [
American Idol 5
]. From right before they announce the winner to the performance of THE WINNER Taylor Hicks!
or Taylor Hicks - [
Do I make you proud
] performance.
Tags:
Taylor Hicks
,
Soul Patrol
,
American Idol
,
American Idol Winner
,
American Idol Video