Propeller Island City Lodge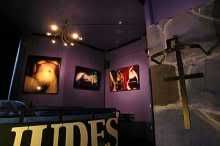 A Nudes theme room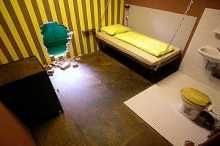 A Prison Cell theme room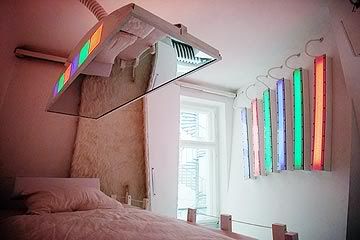 Therapy Room
The PROPELLER ISLAND CITY LODGE is a - truly - VERY extraordinary location. All rooms and objects were created by the German artist Lars Stroschen. Much more appropriate than "
hotel
" is the designation "
living in a work of art
".
30 rooms with an absolutely unique and personal ambience. "
Unique
" is meant literally, for the entirety of all furnishings and other objects you will discover here are custom-made, individual handiwork. None can be found anywhere else on this planet - one could consider the CITY LODGE to be a MUSEUM with guest accomodations or a stay-in work of SCULPTURE.
Visit [
Propeller Island City Lodge
] website for more details.