Wet T-Shirt World Cup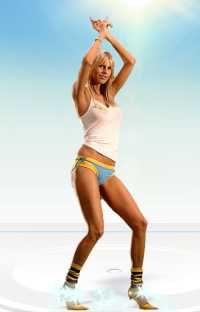 We do not care about the goals, we care about the girls. The girls with the most views win.
You also can win! All participants will take part in a draw for an iPod Video!!!
Simple:
Pick a girl to dance for you. Soak her and vote for her, then just sit and wait for your iPod Video.
Play [
Wet T-Shirt World Cup
] contest.
Me? I have voted the Swwedish girl above... The winner will be announced at September 1st.
Tags:
Wet
,
T-Shirt
,
World Cup
,
Contest