3 Fast 3 Furious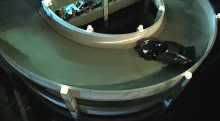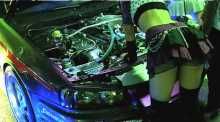 Ones again the fast and the furious has come bak wid nicer, slidier and faster cars!!!!
From the producer of the worldwide blockbuster hits The Fast and the Furious and its sequel, 2 Fast 2 Furious, comes the latest installment of the adrenaline-inducing series built on speed--The Fast and the Furious: Tokyo Drift. Set in the sexy and colorful underground world of Japanese drift racing, the newest and fastest customized rides go head-to- head on some of the most perilous courses in the world.
For the fans who love "
Initial-D
", this is the flim you will like to watch.
Watch The Fast and The Furious 3, [
Tokyo Drift
] trailer.
tagged:
Fast and Furious
,
Tokyo
,
Drift
,
Movie
,
Trailer
,
Initial D
,
Funny Junk
,
Video