Sky Firefighter
In this awesome game with great graphics you're a sky fire fighter and your job is to extinguish the fire in the forest. Fly your fire fighting plane, fill up water from the lake and sprinkle on the fire.
The percentage of fire remaining is shown at the top right corner. Maintain an optimum speed and fly close to the water surface to pick water. The water meter at the top shows the amount of water you carry.
Avoid the birds as they cause damage to your plane. You might need to refuel your water tank to completely put off the fire. Try to complete all the levels and submit your score to the high score list. Good Luck...
Its not a easy game though, it almost drove me crazy...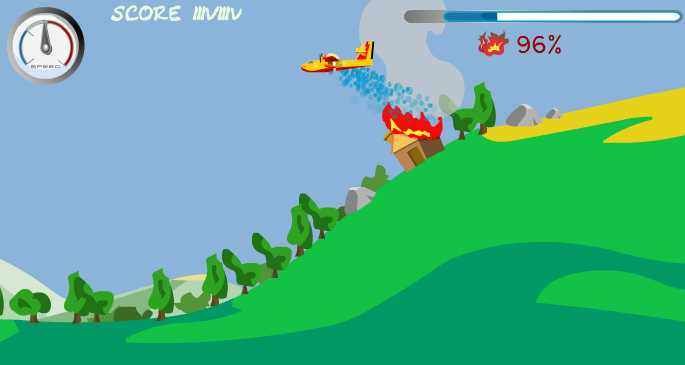 Play [
Sky Firefighter
]