Car of the year - BMW, Audi and Subaru
I like these series of advertisments putting up by three differents main car manufacturers; BMW, Audi and Subaru, where they were congratulating each other for achiving some sorts of "Car of the year 2006".
The first was by BMW
Audi on the other hand, could not sit there queitly and strike back with such thing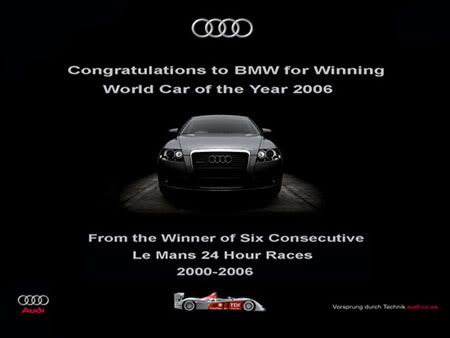 Then Subaru join the war by putting this funny ad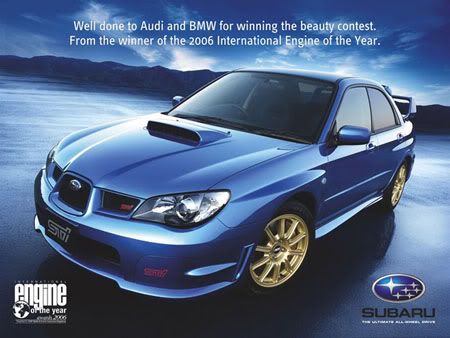 "Well done to Audi and BMW for winning the
beauty contest
. From the winner of the 2006 International Engine of the Year Winner."
I just wish there will be more to come.
Source [
EgmCarTech
]
[tags] car, advertisment, BMW, Audi, Subaru, 2006[/tags]
Labels: Advertisements