Final Destination 3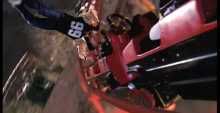 Remember, Not to cheat Death, sooner or later it will come back to you, Definately!!
The first time, death found them
The next time, death warned them
This time, death will finish them!
Take a sneak peek at the [
Final Destination 3
] trailer.
or go behind the sence to watch a short clip of "the making of the [
Coaster Sence
]"