Fancy Pants Adventure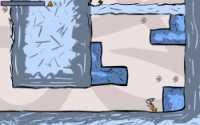 Good platform game with nice animation. Use the left and right arrows to move and the S key to jump, press the up arrow to open doors and the down arrow to duck. Ducking while on a slant or a landing will cause you to roll.
At the moment they only have 'World 1', looking forward for their second part.
Play [
Fancy Pants Adventure
]
My Sponsor: