Paris hilton Birthday Song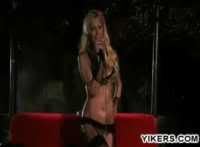 Is it your birthday? lets ask the sexy Paris Hilton to song a song for you.
This girl needs to get her ass out of the public eye once and for all. I know all of you get a boner over her though so here she is slutting it up.
Watch [
Paris Hilton Birthday Song
]
tagged:
Paris Hilton
,
Birthday
,
Song
,
Funny
,
Sexy
,
Video