Sprite Zero - Beat The Goliath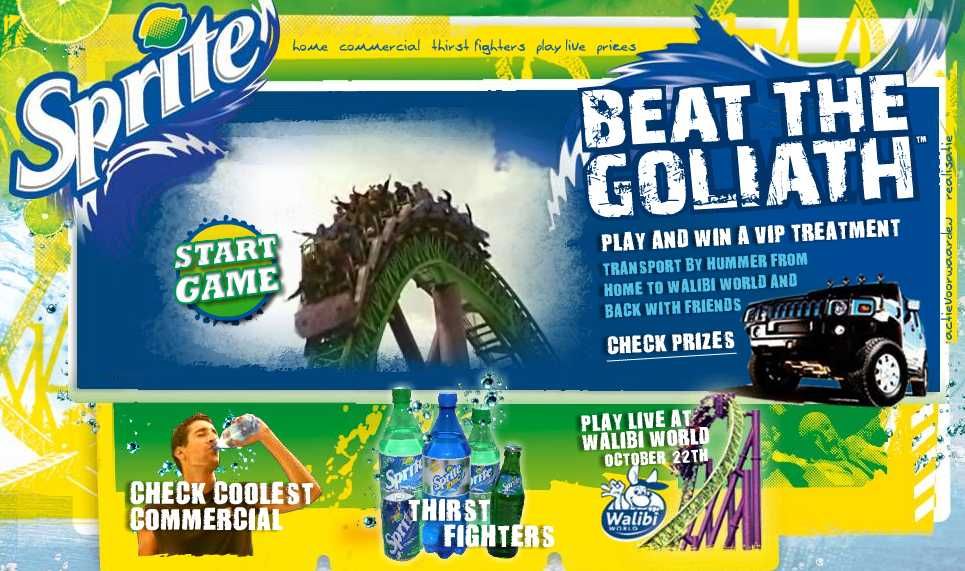 A funny game found on Sprite Zero promotional site. Grab enough lemon and drop of Sprite which falls from the above while you are riding a rollacoaster. Get higher point to summit it on to the net and win some prizes.
Also at the site you may find their latest cool Sprite Zero commercial, and even download the commercial song.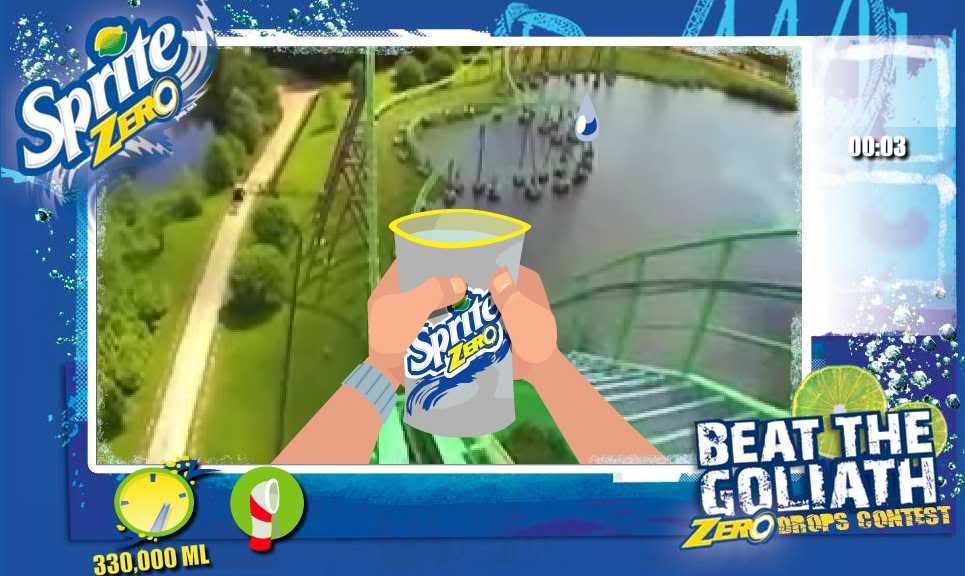 credit [
GariSuta-GUTI
]
[tags] Sprite, Goliath, Roller Coaster, Game, Commercial[/tags]