Snakes on a Plane (Animation) Trailer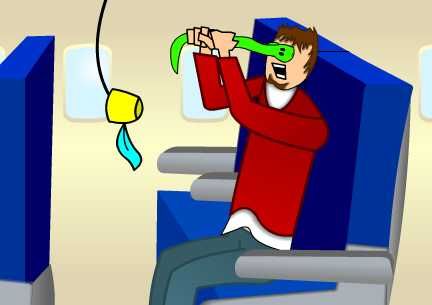 At first, there was only a plane. And then, there were snakes...ON the plane!
You must have watched the trailer of [
Snakes on a Plane
] or some of you might even have watched the whole movie.
Here's a hilarious version of such trailer created in flash.
Watch [
Snakes on a Plane
] (Animation) Trailer