Bridezillas Time Square Wedding Cake
BRIDEZILLAS WILL DASH INTO CAKE MAN RAVEN'S 12-FOOT CAKE FOR A CHANCE TO WIN $50,000!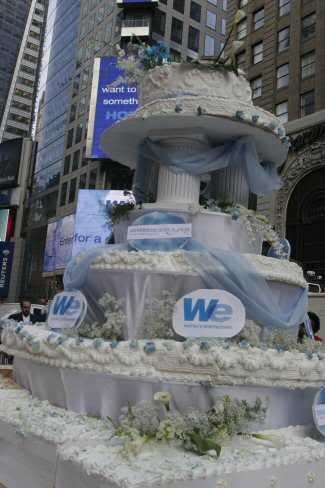 Twenty brides-to-be in their wedding dresses will dive into New York 's largest wedding cake in Time Square and battle for $50,000 toward the perfect wedding.
WE: Women's Entertainment
is celebrating the second season premiere of their hit reality show [
Bridezillas
] . Find out what happens when the pressure of planning a wedding makes perfectly normal engaged women lose their grip on sanity! The new season premieres Sunday, June 12 at 10:00pm ET.
Get Ready...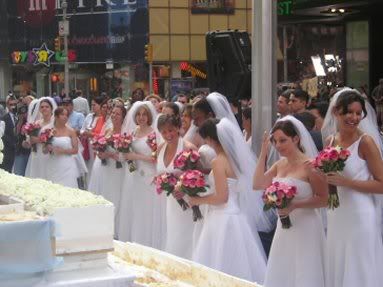 GO!!!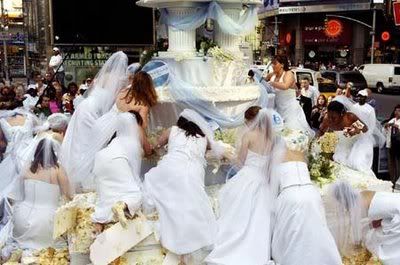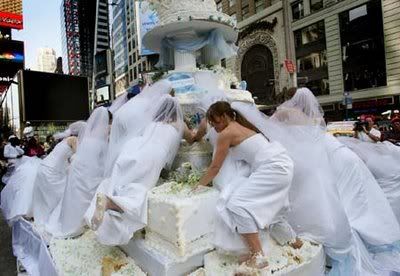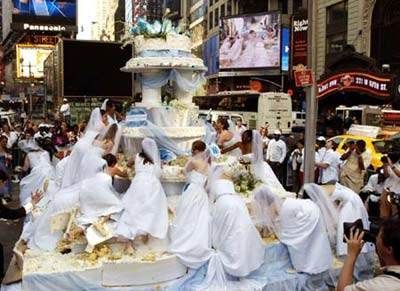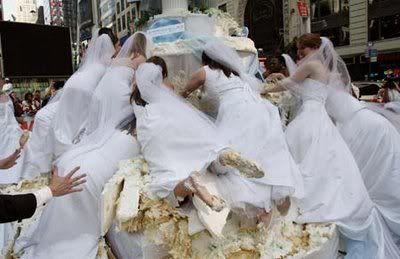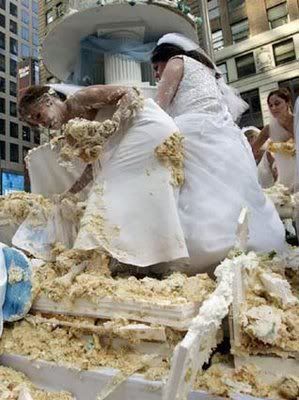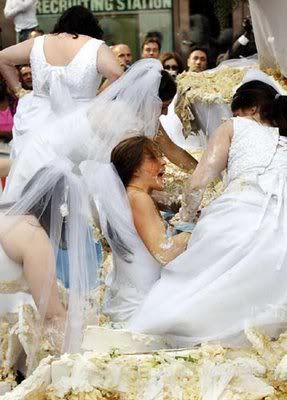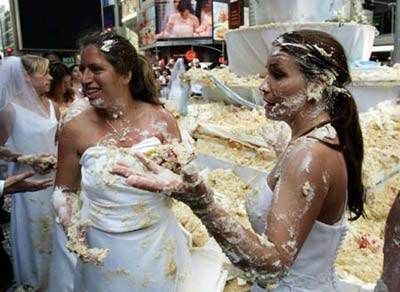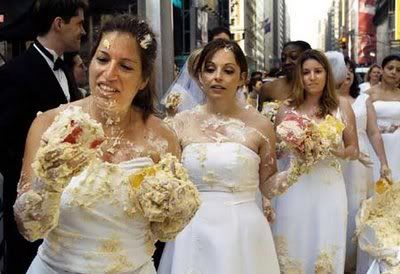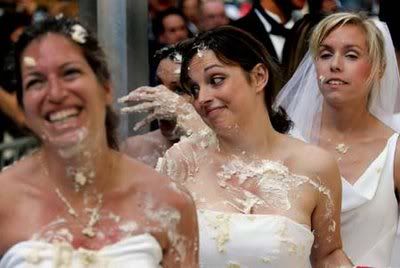 And here's the
winner!!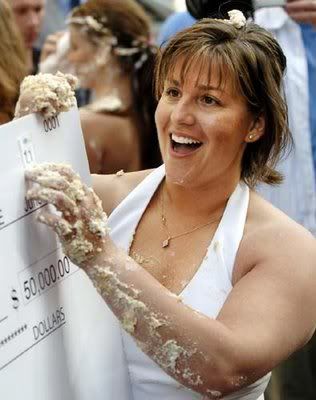 [tags] Bridezillas, Time Square, Wedding, Cake, Bride, New York, WE, Women Entertainment, Cake Man, Raven [/tags]