Suicide prevention message on the Golden Gate Bridge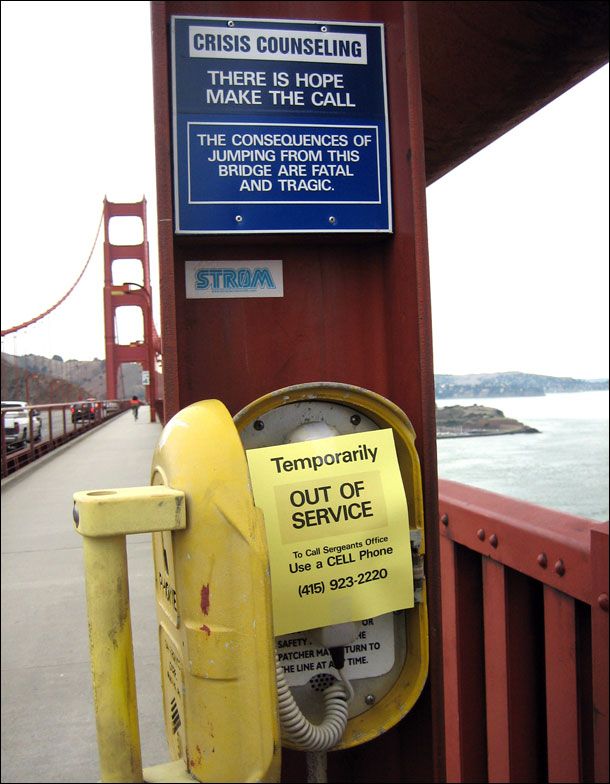 The Golden Gate Bridge is the second most common suicide site in the world after the Nanjing Yangtze River Bridge in China. The deck is approximately 245 feet (75 m) above the water. After a fall of approximately four seconds, jumpers hit the water at some 76 miles per hour (122 km/h). An official suicide count is kept, by 2005 this count exceeded 1,200 and new suicides were occurring about once every two weeks.
As a suicide prevention initiative, this sign promotes a special telephone available on the bridge that connects to a crisis hotline.