DOA the movie trailer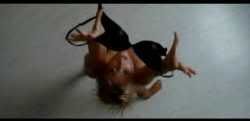 You played the fighting game, you played the Xtreme Beach Volleyball game... Soon they will be coming alive in cinema near you; DOA: Dead or Alive - the movie!!
The DOA movie will come in at about US$30 million, and focus, hopefully, very tightly on four female fighers from the game. Other characters from the game may also make cameos. Best yet, there will apparently be some beach volleyball sequences, a la DOAXVB--yes!
The series' lead, Kasumi, will be played by Devon Aoki the daughter of the Benihana Steakhouse mogul—you might be familiar with her previous work in 2 Fast 2 Furious. Directing duties will be handled by Cory Yuen (The Transporter & Romeo Must Die), and a producer from the first two Resident Evil movies is onboard.
Watch [
DOA
] trailer at [
RopeOfSilicon
]