GTA - Lego City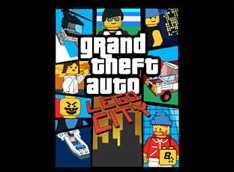 The latest sequel from the famous game, Grand Theft Auto. Having just made it back onto the streets of New Brick City after a long stretch inside, Jimmy Bricketti is sent to Lego City by his old boss, Sonny. But all does not go smoothly upon his arrival in the saturated, orthogonal metropolis of Lego City.
Check out this latest game: [
GTA: Lego City trailer
] at [
Brick Flick
].