Ford Coolest Car - Focus Ice
LONDON (Reuters) - As temperatures soared in London on Tuesday, one car kept its cool at the British International Motor Show - Ford's 6.5-tonne ice sculpture of its new Focus Coupe-Cabriolet.
The sculpture took a team of artisans some two weeks to create inside of a giant freezer set at 14 degrees Fahrenheit. All told, the droptop ice car took 160 hours, with each shift limited to just 40 minutes because of the cold.
Naturally, in a nod to the company's introduction of a green bio-ethanol Coupé-Cabriolet concept at the show, the sculpture is composed entirely of 6,500 liters of recycled water, and weighs as much as five production Ford Focuses.
UK supermodel and noted driver
Jodie Kidd
was on hand (and knee) for the introduction.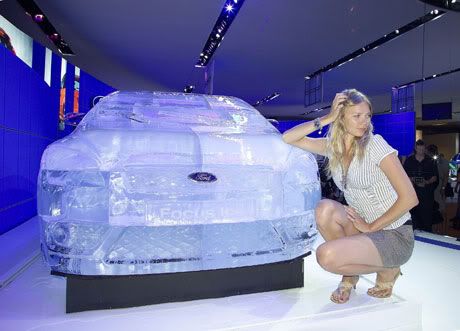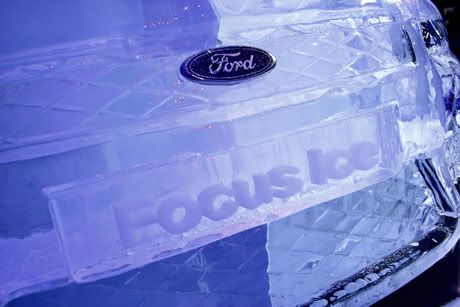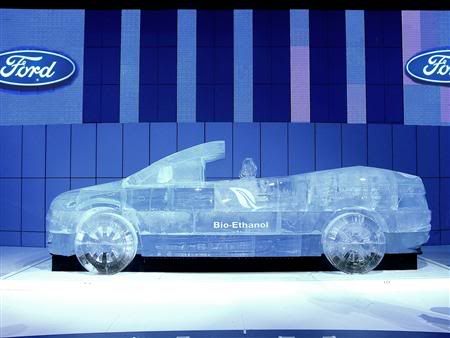 Source [
Winding Road
]