Cyril Takayama - Aquarium
Have you seen Cyril's [
Submarine Magic
]? Where he stick a card outside of the windows of a submarine. I got a shock when I watch it for the first time.
.
Here's yet an Improved version of such trick.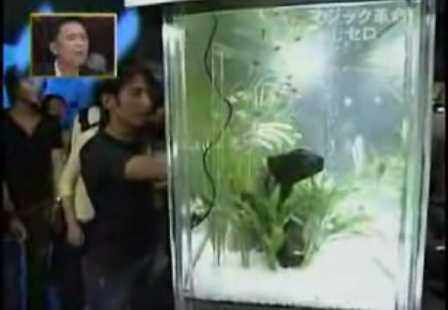 .
This time he was in an aquarium. He penetrated a card into a fish tank.When you think you have seen this before... wait! He was then took the card out by putting his hand through the glass of the tank!
Truely Unbelievable
!!!
Watch [
Cyril Takayama - Aquarium
]
Tags:
Cyril Takayama
,
Magic
,
Card
,
Aquarium